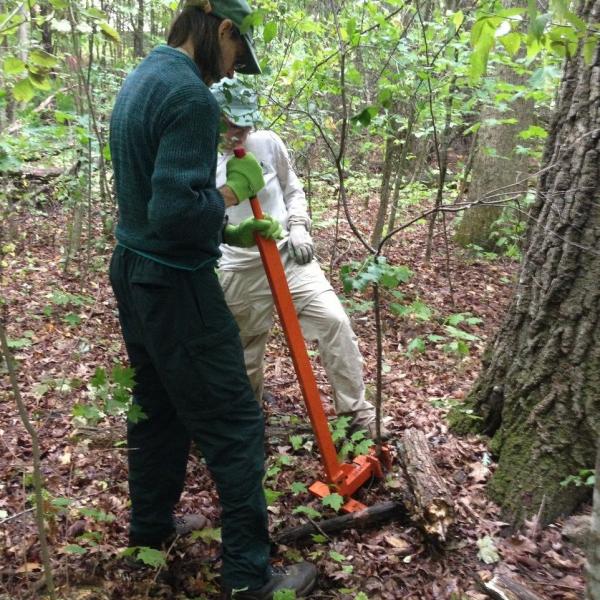 This is part two in a three-part series on how to create an invasive plant management plan.
While creating an invasive plant management plan, you will outline a description for each site, the purpose of management on that site, the desired condition (maintain as a sugarbush, let the meadow group up but not let early succession start, etc.), and also the current condition of each site. These are all steps tied to setting up priorities for the work that will be guided and completed by your management plan.
For a given site, consider if you are looking to slow the spread, completely eradicate, or simply reduce the abundance of invasive plants. Or perhaps you want to protect forest regeneration. You can use the 'Comparison of Project Strategies' tool to decide if your management actions will be weed-led or site-led. The tool helps you identify the purpose, scale, and species focus of the work.
You will also need to consider the current condition of a site, and what other activities on the property might pose some risk of spreading invasive plants (like mowing, construction of trails, buildings, logging, etc.), and how to mediate those potential impacts. Outlining the current condition includes an assessment of invasive species present and their abundances, along with assessing the various options for control (mechanical, chemical, cultural, combination, or none). The plan template also walks you through understanding and assigning your priorities for protection and action, and your limitations (time, money, other resources). You can find additional suggestions outlined in these steps to developing a management plan.
You might also consider incorporating invasive plant management into any existing management plans like ones related to forestry or wildlife.
See part 1- "Developing an Invasive Plant Management Plan" for details on how to start your own plan.
Future parts of this series:
Part 3 (final)- Mapping Invasive Plants
- - - - - - - - - - - - - - - - - - -
Article Credit: Elizabeth Spinney, VT FPR
Photo Credit: Elizabeth Spinney, VT FPR, "Management can have as much of an impact as the invasive plants. Removing invasive plants at Button Bay State Park in the "natural area" involves thoughtful control work, to protect rare, threatened, or endangered native plant species."