Tree-of-Heaven Early Detection is a community scientist project managed by the Forest Ecosystem Monitoring Cooperative (FEMC) intended to document the presence and absence of Tree-of-Heaven throughout Vermont. The information collected will be invaluable for the management of two invasive species: Spotted Lanternfly and its preferred host, Tree-of-Heaven. Spotted Lanternfly can have detrimental impacts on tree species, including our beloved apple trees, sugar maples, and timber resources. Intrigued? Worried? You've come to the right place! Read on to learn how you can get involved in locating the Tree-of-Heaven in Vermont.
---
we need your help!
We rely on volunteer observers to help us track invasive Tree-of-Heaven locations throughout Vermont. This project is very simple to participate in -- all you need is an iNaturalist account and the desire to explore some of Vermont's protected lands. 
Involvement includes: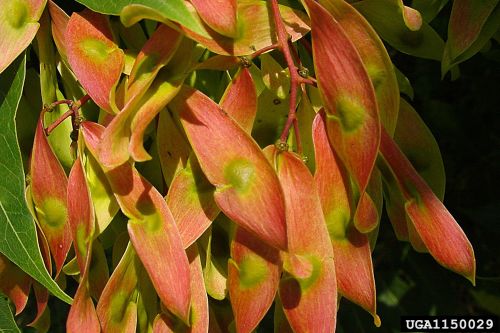 ---
Getting started
Tree-of-Heaven Community Science Project
Click here for a training video that discusses:

how to identify Tree-of-Heaven
the project purpose & background
the project contacts
Using the Map and Submitting a Report
Click here for a training video that discusses how to:

identify a parcel to visit
submit a report of Tree-of-Heaven to iNaturalist project online
submit a report of presence/absence to the project map

 
---
Quick links 
Click here to go directly to iNaturalist project home page
Click here to go directly to the project map
Click here to go directly to the training videos
Questions?
Email the project coordinator at naomi.cutler@uvm.edu