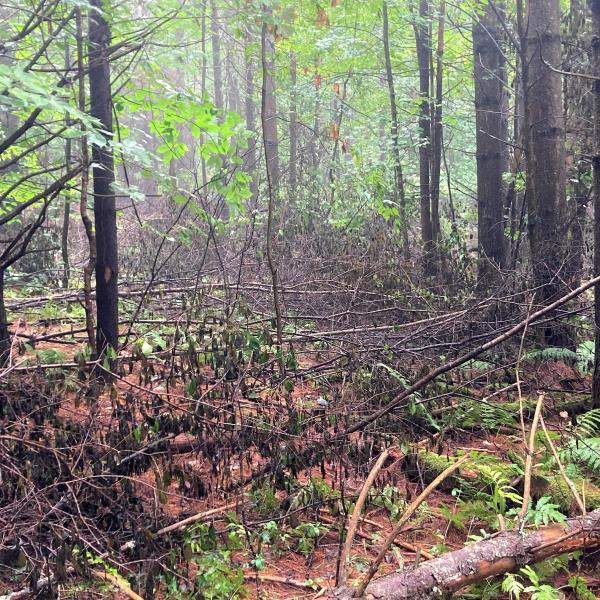 Landowners interested in enrolling in the Environmental Quality Incentive Program (EQIP) to receive financial assistance to help treat invasive plants on their property or perform other habitat enhancement activities (such as releasing mast trees, planting riparian buffers, or creating young forest patches) are encouraged to reach out to wildlife biologists from the Vermont Department of Fish and Wildlife.
EQIP is a cost-share, reimbursement program is administered by the Natural Resources Conservation service and is designed to support private landowners implement wildlife habitat and forest health improvement work on their properties. Through a partnership with VDFW, biologists can come to an interested landowner's property to help identify resource concerns on the property that could fit into EQIP guidelines, develop a plan to implement the practices, lay out the project area, and certify the work to reimburse landowners for their costs.
This is a good time of year to start thinking about getting involved in EQIP as the application and enrollment process can take a few months to make sure a project is beneficial to both the land and the landowner and fits within the EQIP guidelines. The summer months are an ideal time to have a visit from a biologist, which can take a little time to schedule. To learn more about the program and how to get involved, landowners can contact their local biologist using this recently updated map and contact list. Additional information can be found on the Vermont Fish and Wildlife website.
Photo: Treated buckthorn in Randolph, funded with an EQIP Contract