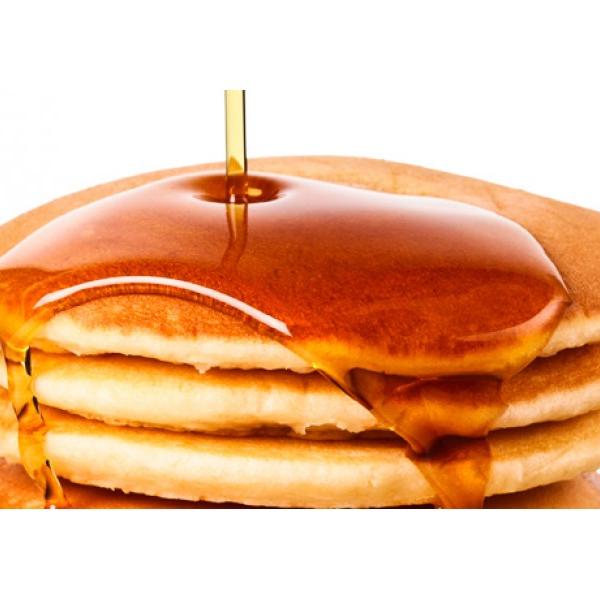 News Source
WORCESTER - The loss of more than 35,000 trees because of the Asian longhorned beetle was a bitter experience for many area residents. But a pancake breakfast hosted by Vermont foresters and maple sugar industry representatives Tuesday made that loss at least a little bittersweet.
"The point is just to say thank you to the people around here who were able to make this [eradication effort] a success," said Barbara Schultz, Forest Health Program manager at the Vermont Department of Forests, Parks and Recreation. "We appreciate it in Vermont and throughout New England."
Asian longhorned beetles were first detected in the Burncoat neighborhood in 2008, and the ensuing infestation has resulted in the loss of more than 35,000 trees and the replanting of another 30,000 trees within a 110-square-mile quarantine zone as part of an estimated $180 million eradication effort. More than 32,000 of those trees removed were within the city of Worcester.
But the effects of the beetle spread beyond the immediate area.
"I think every sugar maker when they heard that it was here was nervous," said Arnold Coombs, director of sales and marketing at Bascom Family Farms and a member of the Vermont Maple Sugar Makers Association board of directors. "The numbers kept growing, and the concern was how far has it gotten. ... Worcester was the backyard; it was really close."
Too close for comfort.
The maple syrup industry is valued at more than $131 million annually, and Vermont produces 40.7 percent of the United States' maple syrup according to the U.S. Department of Agriculture. Mr. Coombs said the industry is also growing as the public increasingly demands more natural foods and sweeteners. Maple species also represent 35 percent of the Vermont forest, making an ALB outbreak in Vermont potentially economically and ecologically devastating.
But the Worcester-area eradication effort continues to be successful.
The number of infested trees detected has steadily declined from a high of 11,716 in 2009. This year, 94 infested trees were detected, the lowest number detected since the infestation began, according to the U.S. Department of Agriculture's Animal and Plant Health Inspection Service.
Workers also didn't find any adult beetles this year, the first time this has happened since the monitoring for adult beetles began, said Ryan Vazquez, program manager of the U.S.D.A. Massachusetts ALB Eradication program.
"It's a great sign of success," Mr. Vazquez said.
In Vermont, local foresters checked campgrounds for infestations and surveyed property owners who also had homes in the quarantine area, reminding them not to bring firewood from the quarantine area into the Green Mountain state.
To date, the beetles appear not to have spread north, for which Vermont maple sugar makers and foresters were grateful. They came to Worcester Technical High School Tuesday bearing syrup and certificates of appreciation for representatives of cities and towns affected by the quarantine.
"We respect that people in this area had to lose shade trees," Mr. Coombs said. "But for some of us to lose trees, it's our livelihood, it's what we do, so it's even more critical for us."