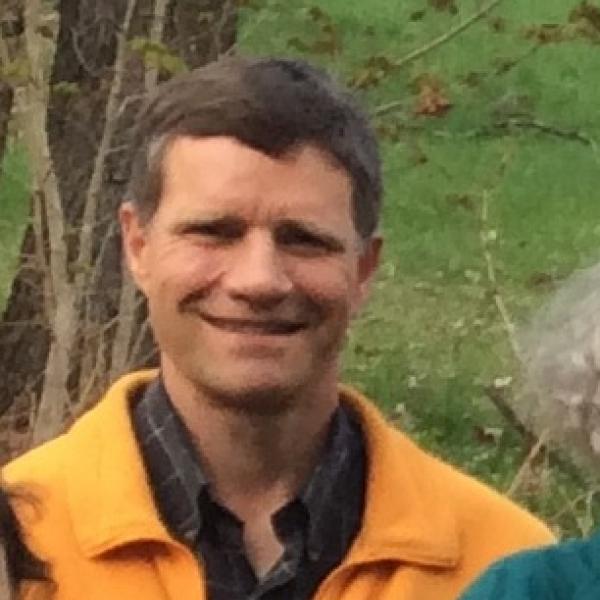 The Mapping for Healthy Forests (M4HF) pilot project continues to build momentum, with our volunteers collecting over 2,200 observations of non-native invasive plants, across 120+ Vermont towns. Making huge waves in eastern VT, is Superstar Volunteer, Tom Norton. A retired engineer, Tom now spends his time as a musician, gardener, naturalist, and land steward. He is moved by the desire to see biodiversity across the 200 acres of forested land he stewards in Thetford and Hartford.
As a child, Tom remembers his grandfather teaching him to identify and keep lists of wildflowers. Now, with current technology, he utilizes the iNaturalist website for his lists of native and invasive plants and as a way to visualize how infestations of invasive plants are spreading. Tom has provided 394 observations to the M4HF project, and tops the charts with the most species identified (31)! 
When asked why he is drawn to managing invasive plants, he notes that managing infestations (even large ones) is more doable than it may first appear. With focused effort and regular follow-up, any infestation can be reduced. He has personally found that working on invasive plants is also a great way to build community. Since he started working on invasive plants, he has met more of his neighbors, and many of them have gotten involved in local management efforts. He also finds a community connection online with iNaturalist observers in Vermont and beyond. 
If you enjoy spending time outside, are comfortable with a mobile device, motivated to take action, and would like to be a Mapping for Healthy Forests Superstar (M4HF Superstar) like Tom, contact the Invasive Plant Program for details.
*****
The Mapping for Healthy Forests project aims to map and monitor the locations of invasive plants in Vermont, along common points of introduction, like roadways and in shared spaces like parks and town forests. With this mapping effort spread across the whole state, towns and land owners will not only know what invasive plants are near their land, but by knowing what plants are just down the road, landowners can know what to look out for to prevent certain species before they're a problem.
*****