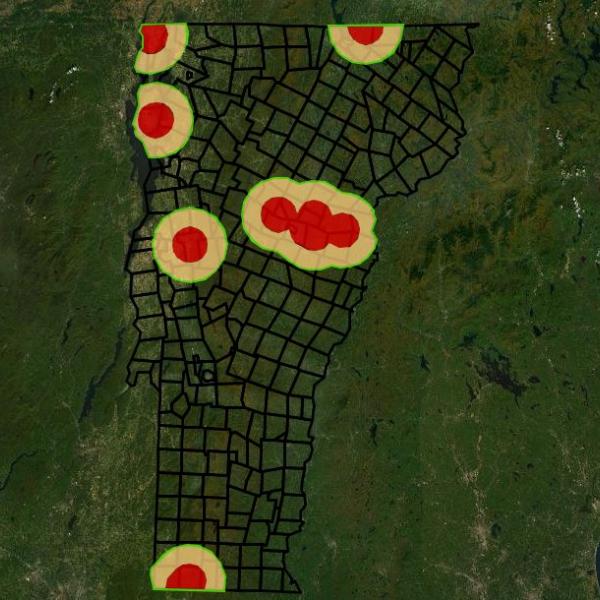 In early August, Emerald Ash Borer (EAB) adults were found on two different traps in Alburg, VT. This is the second town in Grand Isle County with confirmed EAB detections. EAB is known to occur due north of Alburg in the Regional County Municipality of Haut-Richelieu in Quebec. Because of this detection, the mapped area in Vermont to which "Slow-the-Spread" recommendations apply now covers nearly all of Grand Isle County, and extends into the western edge of Highgate, Swanton, and St. Albans.
Purple traps have been deployed by Vermont's Forest Pest First Detectors, volunteers trained to assist in surveying, in locations throughout Vermont to help monitor EAB. The project is coordinated by UVM Extension, with traps donated by USDA. Traps are being checked now, which is partway through the flight season for EAB adults. They will be checked again after the flight season has ended on September 30th.
With the heating season coming up, and firewood deliveries actively occurring across the state, be sure that your purchase, or transportation, of both log length and split firewood will not unnecessarily spread EAB - Follow the "Slow-the-Spread" recommendations.
Related Invasives