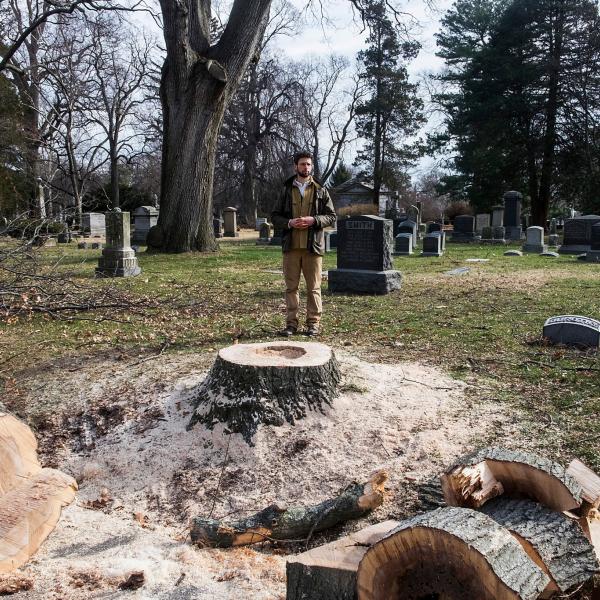 News Source
Some are disarmingly named, like the cutesy Chinese mitten crab. Others have names more indicative of their undesirable nature, like rock snot, an algae that slimes up cool forest streams.
They are some of more than 100 invasive species that conservationists must battle in New York State, which teems with a growing number of plants, birds, fish, insects, mosses, molds and fungi that actually belong somewhere else.
With some of the busiest airports and ports in the United States, New York has far more invasive species of certain types than any other state, federal officials say. Carried inside airplane wheels or in the ballast water of large boats, many creatures and spores show up in New York first, making it a laboratory of sorts where scientists and others strive to devise methods to banish the outsiders or risk losing native flora and fauna to invading hordes.
Underscoring the increasing menace posed by persistent pest species, Gov. Andrew M. Cuomo, a Democrat, recently announced a $2 million grant challenging groups and institutions to come up with fresh strategies to fight living things like habitat-choking zebra mussels and a catastrophic fungus that causes even the most ancient oaks to wilt away. Last year, the state budget for invasive species control was nearly doubled from 2015, to $12 million.
"New York State is a real epicenter for everything invasive, whether it's aquatic, forest or terrestrial, because of where we sit in terms of international and interstate commerce," said Robert Davies, director of the division lands and forests for the state's Department of Environmental Conservation. "The world is getting smaller and one of the downsides of the world getting smaller is this."
Invasive species have long been a threat; unwanted visitors, once they arrive, sometimes stay forever. The Asian long-horned beetle was first discovered in New York in 1996 and has been devouring hardwood trees nationwide ever since. In the last century, chestnut blight, a fungus, wiped out nearly all of New York's American chestnuts, once the most populous tree in the state. And spongy moths, introduced from France in the 1860s, are still here, decimating leafy trees.
Continue reading the main story
Despite strict rules about what can be brought into the United States and the screening of goods and packages by federal authorities at entry points, the sheer volume of traffic makes it virtually impossible to erect a foolproof barrier. "As a global hub for international trade and travel, New York is on the front lines of protecting our nation,'' Mr. Cuomo said in a statement.
The state mobilized in December after the discovery that oak trees in Brooklyn and in Suffolk County on Long Island were infected with oak wilt, a deadly fungus that chokes off trees' internal water supply. There is no known cure; contaminated trees must be cut down and their root systems killed to prevent the fungus from spreading. The state issued an order forbidding the transporting of oak wood out of the affected counties.
In Brooklyn, the outbreak was detected in a northern red oak tree — just one so far — inside the Green-Wood Cemetery, the final resting place for many luminaries. Now, only a stump is left of a once-stately shade tree that was over 50 years old. It was cut down last month to prevent the wilt's spread. The stump will get a coat of herbicide that will kill the root system, which is still infected.
"The potential for the devastation here is immediately impactful, but it's also the significance for the oaks throughout the city," said Joseph Charap, the director of horticulture for the cemetery, who first noticed the diseased oak.
He stood among the graves on a recent morning, while in the bare canopy of an uninfected oak tree above him, teams of hard-hatted men tethered to the upper branches sawed off limbs. The discovery had set off a race to prune all 664 of the cemetery's oak trees while they are dormant for the winter as a barricade against the spread of disease. The branches that are trimmed are treated with a special paint to guard against the fungus entering the trees.
"The potential to lose our oak collection is unthinkable," Mr. Charap said.
Across the country, invasive species cause over $100 billion in damage every year, according to the United States Department of Agriculture, from blighted crops to boats covered with sharp zebra mussels. New York State does not keep a total for damage caused, but the annual bill just to control one species — the sea lamprey, a parasitic fish — is $500,000. The overall budget for invasive species control is about $5.5 million.
While the state is at the epicenter of the problem, there are hot spots, including other parts of the East Coast, California and Texas. Sitting at the intersection of so many streams of commerce, New York has had to innovate under the pressures of invasive species. In 2009 it introduced a novel law forbidding the transporting of any firewood more than 50 miles from its source to prevent the spread of disease. (The oak at Green-Wood Cemetery, Mr. Charap believes, was probably infected by firewood improperly brought to the city.)
Inside a laboratory at Cornell University, tiny, nut-brown Galerucella birmanica beetles from China are kept under quarantine as their appetite for water chestnut is tested. An invasive aquatic species most likely introduced to New York in the 1880s, the water chestnut continues to clog the state's fresh waterways. Someday, the bugs may be released as a biological means to control the plant. The state Conservation Department has also created an app that allows people to log sightings of plants and animals they suspect might not belong in their yards or any natural areas. Last year, over 300 people reported more than 12,000 such sightings.
On the ground, the battle is fought with teams of forestry experts going tree-to-tree inoculating root systems against fungus. In the air, the Conservation Department uses State Police helicopters to conduct seasonal patrols to spot shriveled trees on mountainsides or to search for animals that do not belong here, such as the Eurasian boar.
Such efforts do pay off. It's been several years since the last boar sighting for Bill Burns, 75, a farmer who grows corn and other crops on over 600 acres in Spafford, N.Y., on the eastern edge of the Finger Lakes. Mr. Burns estimates that the animals, which are native to Russia and are believed to have been introduced here by game farmers who were careless with their fences, have caused more than $100,000 in damages to his crops over the years. "They will go right down the corn planter tracks and suck the seed right out of the ground," Mr. Burns said. He shot and killed several of them — "they taste rewarding,'' he said — but it took a concerted effort by the state and federal authorities, which sent in specially trained trappers and dogs to round up the animals, to achieve true relief.
The pigs have been eradicated from the state, according to the Conservation Department. Still, from his kitchen window, Mr. Burns can look across Skaneateles Lake and see stands of dead ash trees. He believes they have been killed by swarms of emerald ash borers, a jewel-toned Asian beetle first confirmed to have colonized New York State in 2009, according to Cornell University. The insects are one of the state's top priorities.
Mr. Burns fears it is too late. "I am irritated and disappointed in just about everybody in the world that is careless," he said.