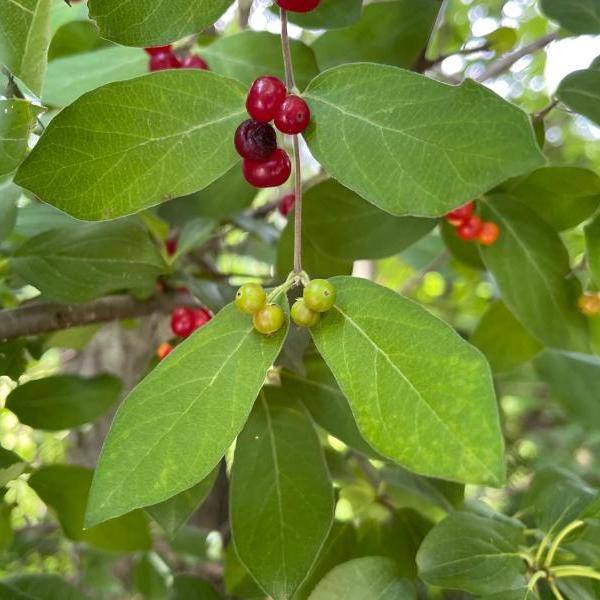 Invasive shrub honeysuckle is bad for birds. They eat the berries but the fruit doesn't provide the high-fat, high-nutrient food they need before starting their fall migration. And nest predation is higher with shrub honeysuckle than with many other shrubs. In addition, invasive honeysuckle outcompetes just about everything, quickly becomes the dominant species in the forest understory, and reduces biological diversity by killing off native wildflowers, ferns, etc.
We all can help! On July 7, at 9 am, join us for a honeysuckle cutting party at Dead Creek Wildlife Management Area in Addison. Amy Alfieri and her colleagues at VT Fish and Wildlife have chosen two sites, one along the entrance drive to Brilyea and the other in the woods at the parking area at the end of that drive. Bring loppers, saws, gloves, etc. If you don't have these tools, come anyway and help by dragging away the cut plants. Stay for an hour, two, three, or all morning. Information about the exact time on 7/7 will be coming soon.
What:     Invasive Honeysuckle cutting party
Who:      Anyone with loppers, saws, gloves, and a desire to help the birds! (please let organizers know ahead of time if you plan to attend)
When:    On July 7th, 9 am (watch link above for more details), rain date July 8th
Where:   Dead Creek WMA Brilyea Access
Why:       For the birds we all love!